You know: the Big Secret that comes out and changes the book. Things aren't what the main character (or the reader) thought.
And yeah, I'm working with a Big Reveal idea. No, I won't tell you what it is. Sigh. There's always one, isn't there?
Anyway. Seems to me that the BR (we're friends now, the BR and I, so I can call him that)
the BR is all about timing
. Whether it works depends on where in the book you put it. And where in the book you put it depends on how much gets torn down by the secret coming out.
(
Writing craft post under the cut...
Collapse
)
Anyway. Them's my thoughts. Gotta go plot my book now :)
I'm outlining some new books, see, and that on top of some recent reading got me thinking about the Big Reveal.
how I'm feeling:

mellow


You don't write a YA romance the same way you write an adult romance.

Wow. Yeah. The big issues, huh? This may not seem like rocket surgery to some. But I figured out that the reason I get so frustrated with a lot of YA romance -- here you can picture me cursing and throwing things at a really big screen showing the New Moon movie -- is that THERE'S NO CHARACTER DEVELOPMENT.

We keep getting TOLD how much in love Edward and Bella.. umm, I mean the characters in a YA novel... we get TOLD they lurve each other and will DIE without each other and can't LIVE for a MOMENT APART... but we're never shown why. We're never shown what she thinks is so great about him. There's no basis for any real relationship.

My epiphany was this: in a YA, no one cares.

In a YA, love is meant to be mysterious. The heroine isn't supposed to understand why she thinks the Mysterious Boy is so hot, or why she feels drawn to the half-angel-demon-fairy-vampire-witch boy who's trying to murder her/drag her to hell/suck her blood/use her skin as wallpaper. It's meant to be all perfect and dreamy.

In an adult book, you would never get away with this. Beyond a few chapters of insta-lust, that is. Readers want more.

So yeah, I get it now. Doesn't make it any less frustrating to read, though. The YA romances I like best will still be the ones where I get to see them like each other.

What do you guys think? Do you buy into instant YA lurve? Ot do you prefer to see more than just 'there was something about him that drew me in', etc.??
Been reading a few YA books, just because they happened to reach the top of my TBR. Some really enjoyable ones. Some not my thing. But I figured something out:
how I'm feeling:

accomplished
I'm interviewed by the lovely Tori at
Smexy Books
today, talking about the Shadowfae series, snake shifters and what else I've been working on, among other things. Come by and have a chat, and leave a comment for a chance to win POISON KISSED.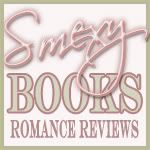 Yo can also check out Tori's 4-star
review
of POISON KISSED, wherein she says:
"Fast paced and smoothly written with plenty of action, danger and internal conflict, Hayes writes an addicting dark and erotic urban fantasy that appeals to the darker side of our nature. The part of us that we like to keep hidden and safely under wraps. I will definitely be reading the next one in this series."
Awesome! Thanks, Tori!
In other news... I'm home from vacation. This means I have to get back to work. What am I working on, you ask? Bit of this, bit of that. Maybe more Shadowfae. Maybe something else. When I find out, you'll be the first to know...
Does this mean I'm famous? Yes, yes, I believe it does...
how I'm feeling:

lazy
good
guys: I saw the Pope today. Cool! I'm not even in his club, but it was still cool. Check out his Benedictness in the Pope-mobile in St Peter's Square at my
Facebook page
.
Moving right along... I'm
guest posting at Dirty Sexy Books
today, where the lovely Rebecca has kindly given POISON KISSED a four-star review. She says:
'...it's dark, sexy and dirty, and it's also fearless. Her stories go places that many writers fear to tread, and I appreciate the wicked eroticism that she injects into every scene."

Awesome! My work here is done :) you can read the rest of Rebecca's review
here
.
Of course, I'm giving away a free copy - come by and tell me
which bad guy (or girl) you'd love to see get their own book or movie
for a chance to win.
First, on the topic of
how I'm feeling:

enthralled
Fiction Vixen
today, talking about what I love in urban fantasy and the cliches we'd love to put to rest. And giving away a free book, of course. Come check it out!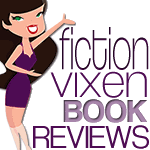 I'm a guest with the fabulous
how I'm feeling:

nerdy
There's much more security here than there was ten years ago when I last visited -- back then, there was no metal detector or anything. You could just walk straight into the church. Still, it's better than the alternative. This place is a work of art, and anyone who tries to damage it is a scumbag, I don't care what religion they are.
Anyway. Without further faffing about... the winner, chosen at random, of my fabulous fantasy book giveaway is...
Jennifer Schmidt Helmerick!!!!
Yay! Congrats! Jennifer wins a book pack containing these fabulous books:
Thanks so much to everyone for entering, and
welcome to all my new Facebook and Twitter friends
!
I'll be doing some
more giveaways on Facebook
soon, so stick around.
Sorry for the slight delay, but I've been busy gawking at St Peter's basilica... got here too late to see the Pope. Maybe next time :D
how I'm feeling:

enthralled
All Things Urban Fantasy
, talking about the steamy side of UF and why you should get into it. And giving away a copy of POISON KISSED, of course!
Come by and check it out!
Also,
don't forget to enter my
fantasy book giveaway
, which runs until this weekend. Ilona Andrews, Jennifer Estep, Merrie Destefano, J.K. Beck and me. We're fantasy. We're hot. You know you want us.
Git on over there and enter!
I'm guesting today (Thursday) at
how I'm feeling:

satisfied
guest posting at
SciFiGuy
today
(Tuesday), talking about the difference between
romantic UF and paranormal romance
-- which do you prefer? Who are some of your favourite couples? Come over to
SciFiGuy
and tell me, and have the chance to win a copy of POISON KISSED.
Also a reminder abut my
fantasy/romance book giveaway
, ending this Saturday. I'm giving away books by
Ilona Andrews
,
Jennifer Estep
,
Merrie Destefano
,
J.K. Beck
and moi. Check it out on yesterday's post
here
.
I'm
how I'm feeling:

happy
To celebrate my release week, I'm giving away a book pack of some awesome fantasy and romance books that released this week too. Here's what I've got:
AFTERLIFE by Merrie Destefano
VENOM by Jennifer Estep
WHEN PLEASURE RULES by J.K. Beck
BAYOU MOON by Ilona Andrews
POISON KISSED by Erica Hayes (that's me!)
That's a whole pile of really cool books, and they can all be yours!!!
If you live where the Book Depository ships, you can enter. So leave a comment here, telling me what you've done out of the following (one entry for reach):
- Friended me on
Facebook
(that's the Like button at the top of the page, folks)
- Followed me on Twitter (I'm @ericahayes)
- Tweeted this contest (you can RT my tweet if you like)
- mentioned this contest on your blog/sidebar (include the link so I can gloat!)
- any burning questions you want to ask me, about books or anything at all.
If you really hate FB and you don't have a FB identity, tweet me @ericahayes with an anti-FB rant, and I'll include you in the contest too :)
Contest is open until... oh, let's say, next Saturday 9 October, midnight EST. Winner chosen at random.
Let the fun begin :)
P.S. I'm on the internet sporadically at the moment, like once a day maximum. So don't be offended if I don't reply immediately. But I will reply :)
how I'm feeling:

creative
My
Bitten by Books event
is still open, until 29 Sep midnight Chicago time. Come chat with me (slow time, but I will reply) about what kind of UF heroine you'd like to be, and the chance to win some Amazon gift certificate goodness!
Wednesday's post is at the
Romance Writers of Australia blog
; I'm talking about
overwriting
, what it is and how to fix it, and doing a book giveaway for Aussie readers.
And on Thursday, I'll be at
Sidhe Vicious
, talking about
banshees
and why they're cool.
So come share the joy! And when I next pass a McDonalds (is there no other wi-fi in this strange place called Europe??) I'll come meet you :D
In case I screw myself over with no internet for a day again... yeah, book release week is a great time to be in the dark ages. I so recommend it. Uh...
how I'm feeling:

drained